Original technology for mold design and manufacture
About 60 years have passed since the basic technology was acquired from a Swiss company Hydrel, and all of our molds are manufactured in-house. Based on our proprietary design philosophy, we continue to evolve in various processes, from mold design to the manufacture of press molded products.
The Company's molds are designed and manufactured to have a 4-prop or 2-prop structure to provide rigidity with the emphasis on precision of products.
Movable Punch Mold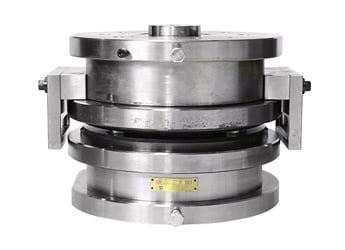 Suitable for punching small products.
Low mold manufacturing cost.
Fixed Punch Mold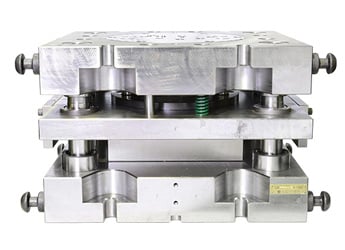 Can be used also for punching large products.
Suitable for multi-cavity production and combined processing with progressive feeding.
The Company's strength lies in its processing technology that places importance on the beauty of the exterior created by its advanced mold manufacturing technology.
We pay the utmost attention to every step of the process and combine our outstanding technologies to produce molded products that do not tolerate even the slightest scratches or errors.
We also manufacture progressive molds and other composite processing molds using our abundant experience and technology.
Features of Fine Blanking
High product precision (external form, hole dimensions, shear surface, flatness).
Allows high-precision composite processing in the mold (crushing, bossing, spot facing, etc.)
Excellent smoothness of the cut surface.
Excellent squareness of the cut surface.
Effective for shortening delivery time and reducing cost since there is no need for post-treatment.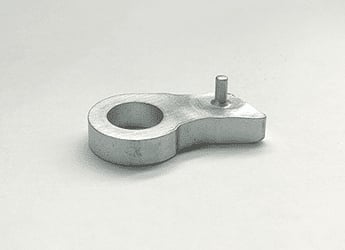 If you have any inquiries about our products, please feel free to contact us.
Request a Product Catalog