100 types and 100 ways of manufacturing.
Is it really possible to satisfy customers' needs with only off-the-shelf or general-purpose products?
There are as many wishes to be fulfilled as there are customers.
Offering custom-made products to meet all needs. We will always give shape to what our customers' desire.
Three Commitments
Point 01
A culture dedicated to customization
Customers have different requirements, and we face as many challenges as we have customers. Catalogs alone are not enough. We want to make products that better suit each individual customer. There may be requests that cannot be resolved or answered immediately. However, no matter how hard the challenge, we will do our utmost with our colleagues to give shape to what our customers desire. This is the philosophy of Mitsui Miike Machinery.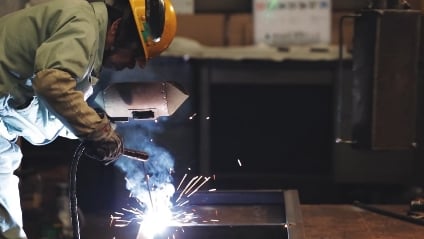 Point 02
Our proud production system
Our approach of customizing products for customers is born from an integrated production system covering design, manufacture and assembly.
We propose and design optimal solutions to meet the needs of each individual customer, based on which we carry out various kinds of manufacturing on our production lines.
Our industrial machinery production line turns out all kinds of products by cutting steel, machining, welding, painting and, finally, assembling parts. On our reduction gearbox production line, we have introduced machine tools and gearbox testing machines for large gearboxes, and fitted heat treatment equipment on site, to ensure an integrated production system.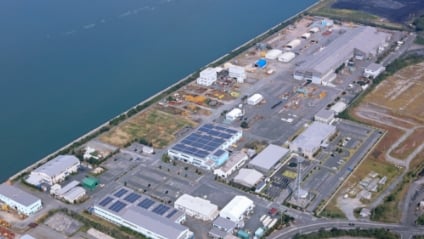 Point 03
Core know-how backed by history
Mitsui Miike Machinery was founded in 1882. At that time, the company constantly improved the technologies at our coal mines, which were modernizing and in need of the latest high tech.
Excavation technology, transportation technology, and wind and water power technology. Then there are the motors that transmit power to these facilities. Fine blanking, a processing technology for precision parts, which our company was first to introduce into Japan. Hygienic stainless steel pools with excellent durability and economic efficiency.
These core technologies have been transformed into a wide range of products that transcend industry boundaries by meeting the needs of individual customers.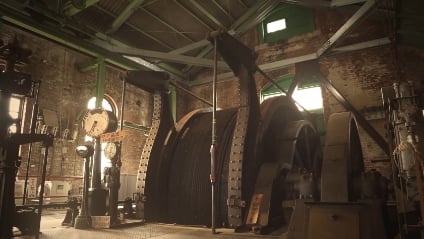 Product Evolution
Ever since our company was founded in 1882 as a machinery factory for the government-owned Miike Mine, we have listened to our customers and evolved our products to meet their needs.
1882-1940s

1882

Company founded. Engaged in the manufacture and repair of coal mining equipment

*

Photo: The foundry that was operated for 100 years during the Meiji, Taisho, and Showa eras, and nicknamed "Imomba" (now Shinkaimachi, Omuta)

1950s-1990s

1959

Spun off as Mitsui Miike Machinery Co., Ltd.

1965

Development of bucket wheel type reclaimer
Toyo Precision Press Kogyo Co., Ltd. established. Became pioneer in fine blanking processing in Japan

1966

Completion of the first Road Header S40

1975

Completion of the first planetary reduction gearbox

1983

Development of twin header

*

Photo: Inside the design building, completed in 1963 (present Asahimachi, Omuta)

2000-

2005

Integrated with Toyo Precision Press Kogyo Co., Ltd.

2011

Development of seabed mining element testing machine

2013

Order received for the first small hydroelectric power generation system
Installation of load testing system for wind power generator gearboxes

2014

Order received for coal handling system for Vostochny Port, Russia

*

Photo: Technology Development Center completed in 2020 (Kyushu Works)
At Mitsui Miike Machinery, we will continue to take on challenges to fulfill the wishes of our customers.