Excavating Machinery
Other
Applying excavation technology cultivated to provide machines with a wider range of applications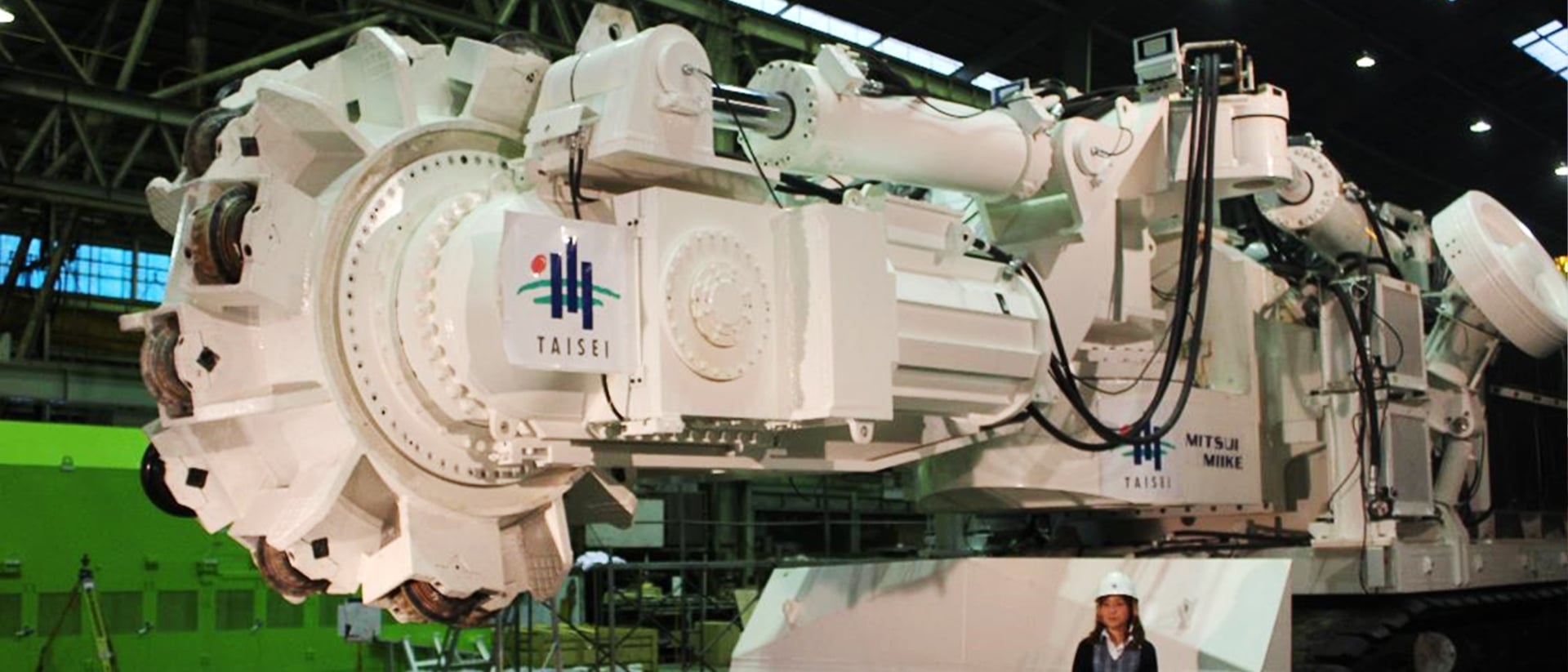 Overview
In addition to the core products in excavating machinery, we manufacture various types of applied excavating machinery and peripheral machines. We also plan and propose a variety of machines to meet customers' needs in accordance with their work environment.
Line-up
Limber Roller
This is a flexible idler for belt conveyors whose roller section, which is made by covering a wire rope with a neoprene disc, is supported and suspended at two bearing parts on both ends.
This idler has been recognized for its outstanding performance as a type of idler with improvements made to the various weaknesses in a steel idler.
As a lightweight, user-friendly and long-life conveyor idler, it has been well received by various industry sectors.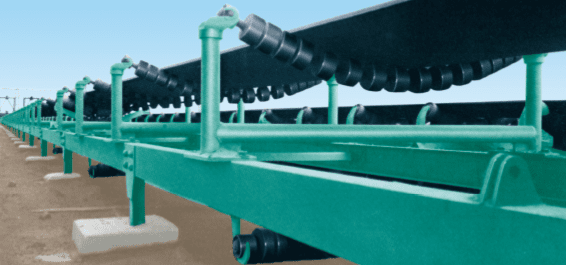 Ventilation Equipment for Tunneling Work (MDEX)
MDEX is a large-scale bag-filter-type dust collector used in tunneling work, etc. The standard MDEX series offers airflow capacity of 2,400-3,000 m3/min.
Equipped with an innovative filter cleaning system, it has stable dust collection performance over a long period of time, contributing to maintaining a favorable work environment. In addition, an air curtain device that prevents the entry of dust is installed as standard equipment.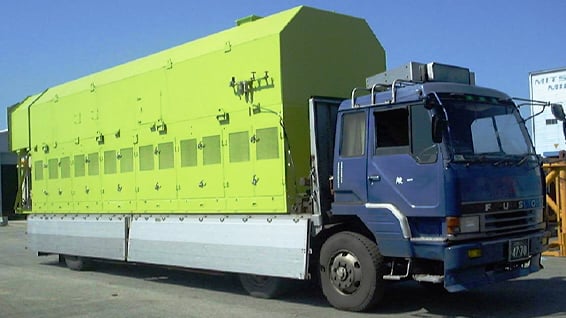 Undersea Excavator
Based on technology used for road headers, this undersea excavator can operate at water depths of up to 2,000 meters.
It is remotely operated from a dedicated control room on a ship through umbilical cables.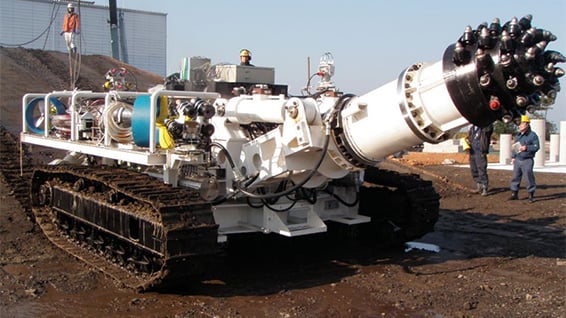 Hard Rock Excavator
A large excavating machine capable of excavating hard rocks that require pressure of 100 MPa or more, which was not possible with conventional machine excavation. Total cutting power is 450 kW. Total weight is 280t.
Sandbag Maker
When rivers are flooding, sandbags are piled up to prevent water from overtopping. The sandbag maker was developed to eliminate manual labor.
After injecting sand, the machine automatically makes sandbags. In addition, since the machine is a self-propelled type, it can be moved to any place.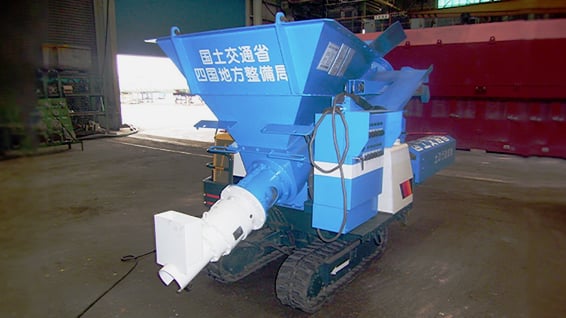 Mud/Soil Pressure Shield Tunneling Machine
The machine plays an active role in construction of lifelines such as headraces.

Chain Excavator
Developed as a continuous trenching machine for laying cables, chain excavators are widely adaptable to urban civil engineering work including gas piping and water and sewage piping work.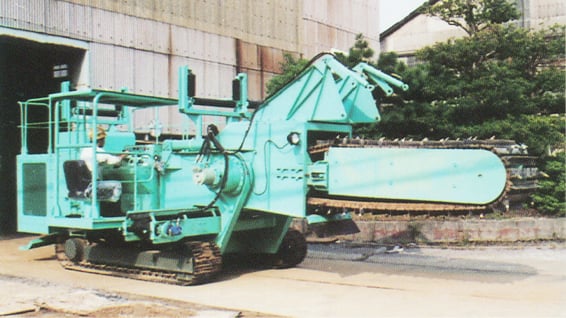 Case Studies
Development of a mining excavator capable of stably operating 2,000 meters under the sea
We participated in a project for mining seafloor hydrothermal deposits, which are expected to be a domestic source of marine mineral resources. MITSUI MIIKE MACHINERY developed a mining excavator that can operate stably and efficiently in deep sea at a depth of 2,000 meters. And this project succeeded in testing mining of seafloor hydrothermal deposits for the first time in the world.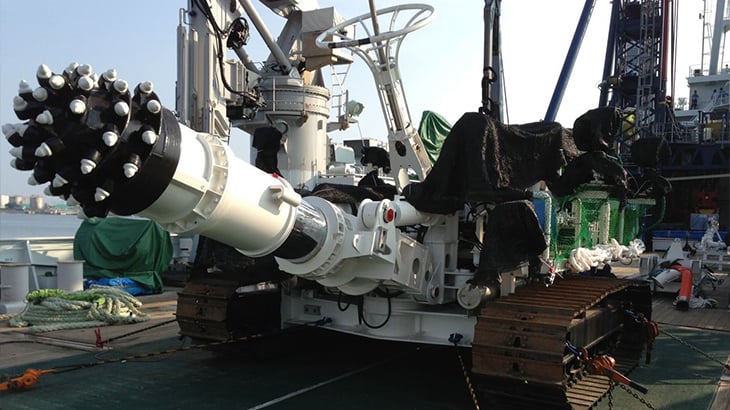 Development of equipment for excavating hard rocks at sites where blasting is not possible
Since excavation by blasting is difficult at sites near a residential area, it is necessary to excavate by machine. However, excavating hard rocks takes time. Hence, Tasisei Corporation and MITSUI MIIKE MACHINERY jointly developed a machine that could excavate even hard rocks freely.Consequently, it became possible to efficiently perform excavation even in areas with hard rocks.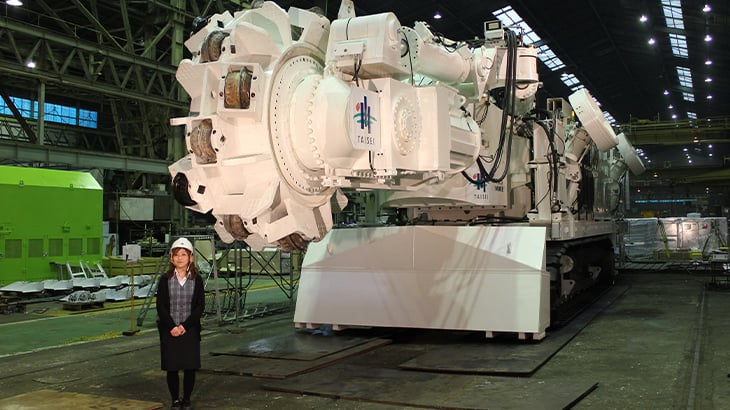 If you have any inquiries about our products, please feel free to contact us.
Request a Product Catalog