Stainless Pool and Large Bath
Stainless Pool
Stainless pool with excellent strength and ductility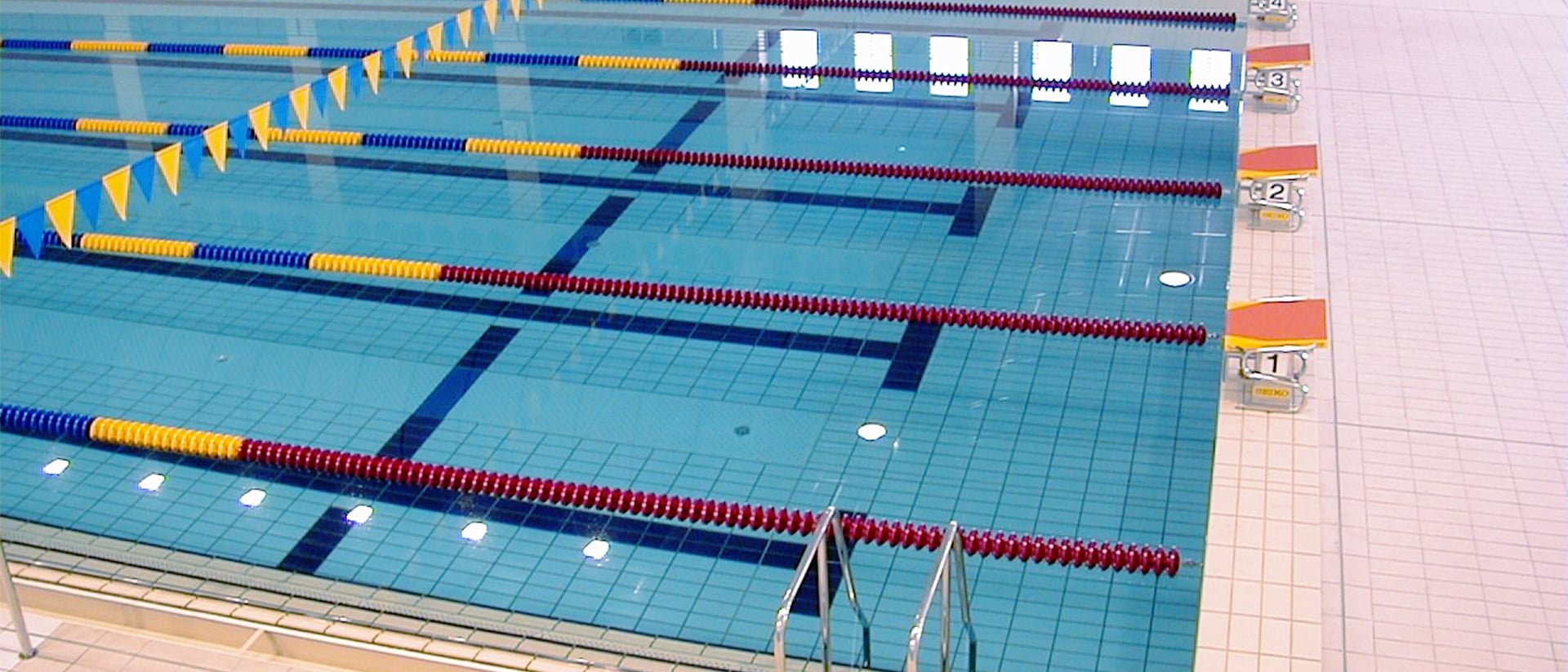 Overview
The Company has been actively engaged in the research, development and improvement of swimming pool facilities over many years. The wealth of experience and technology that we have cultivated in this area has driven us to create pools that are low-cost and durable. We also have a good track record as a pool maker recommended by the Japan Swimming Federation. In addition, we are involved in planning and designing leisure facilities related to water such as hotels and water parks among other business activities.
Features
Feature 01
Low cost and excellent durability
Stainless pools with excellent strength and ductility do not crack, thereby preventing water leakage, even under various external forces. In addition, they do not suffer from strength reduction and surface roughness caused by aging degradation, and a long service life can be achieved by repainting them as needed for aesthetic purposes.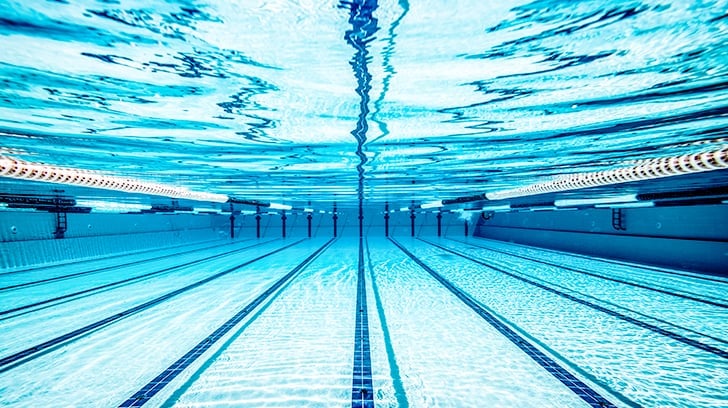 Feature 02
Recyclable and environmentally friendly
Stainless steel is an environmentally friendly material that is recyclable. As with steel material and such like, there is a scrap market for stainless steel.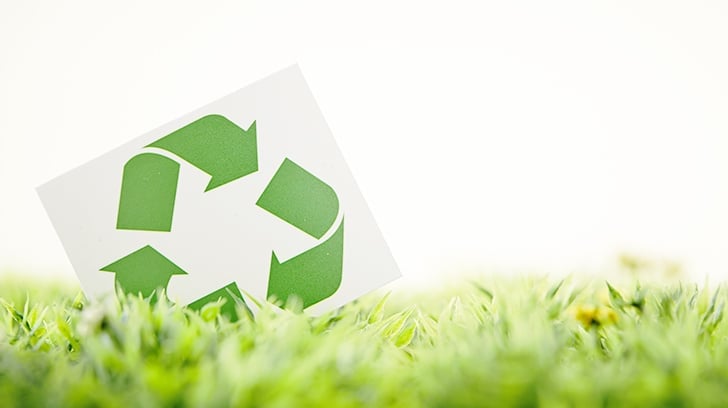 Feature 03
Free form design
Stainless pools made from stainless steel that can be free formed in the processes of cutting, bending and welding are widely used in leisure pools and hotel infinity pools, among others.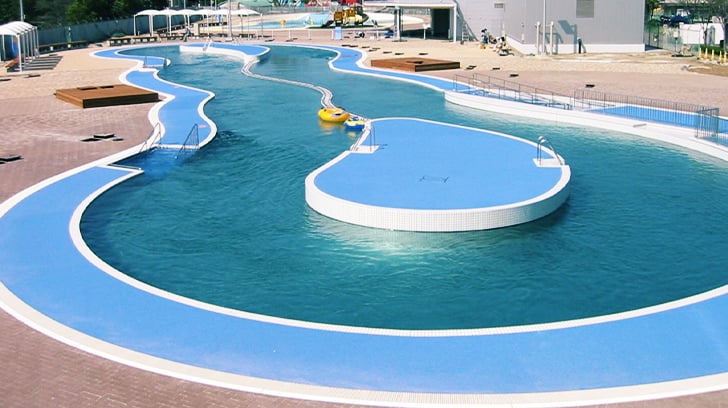 Line-up
School Pool
Various excellent properties of stainless steel meet all the demanding requirements of swimming pools at schools. We design our products according to the location and scale to meet various requirements.
System to move pool floor with floating frame made of square stainless steel pipes
It is a convenient system that makes it possible to adjust the pool water depth in a short time by raising and lowering the floor of the pool with one-touch operation. It helps to save time and money associated with having to adjust the water depth by feeding and draining water and it can accommodate a broad range of needs according to the users' age and purpose.
Hotel Pool
The pure and soft water fairy brings you a sense of excitement along with a fresh breeze.
We offer facilities with stylish and attractive designs such as an infinity pool made of stainless steel that can be free formed.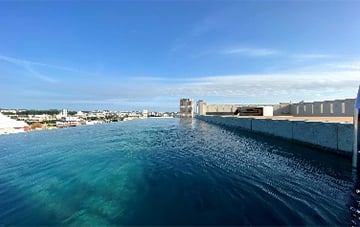 Case Studies
Development of low-cost pool upgrade method
There were many cases in which an aging concrete pool had to be renovated, but there was no budget for totally renovating the pool. Hence, maintenance costs were running high due to life-prolonging measures, such as inexpensive painting renovation and sheet affixing renovation, and repeated maintenance every few years. Therefore, instead of removing the entire pool and constructing a new one (rebuilding), we developed a stainless lining upgrade method of reusing the body of the existing pool and affixing a stainless lining inside the pool. We succeeded in reducing costs and construction time and making the appearance and durability of the pool comparable to those of new ones.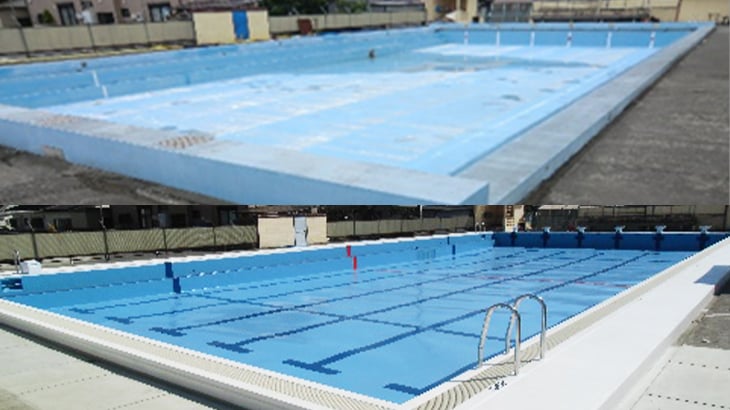 before renovation
Cutting part

Cut a part of the existing concrete frame.

Existing WL

Water level before renovation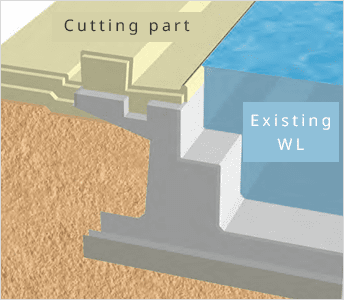 after renovation
New part

Place new concrete.

Affixing a SUS

Affix a stainless lining inside.

New WL

The water level will be slightly higher than the water level before the renovation, but it will correspond to the desired water depth.
Feature 1
Cost saving is possible by making maximum use of the existing frame.
Feature 2
With all welded structure, there is no worry of water leakage due to aging deterioration etc.
Feature 3
Higher degree of freedom in design than other renovation methods.
If you have any inquiries about our products, please feel free to contact us.
Request a Product Catalog