Product
Material Handling Machinery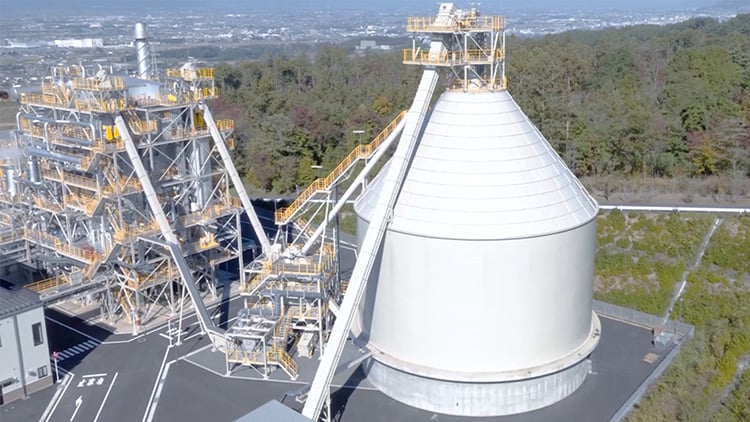 The Company handles systems for handling transport and storage of all sorts of materials ranging from minerals to forest resources and industrial waste. Our R&D efforts in recent years have focused on labor-saving and space-saving systems and environmentally friendly systems with measures to suppress CO2 emissions and prevent dust scattering. We are continuously striving to meet diverse customer needs.
Material Handling Machinery Deliveries
Overseas deliveries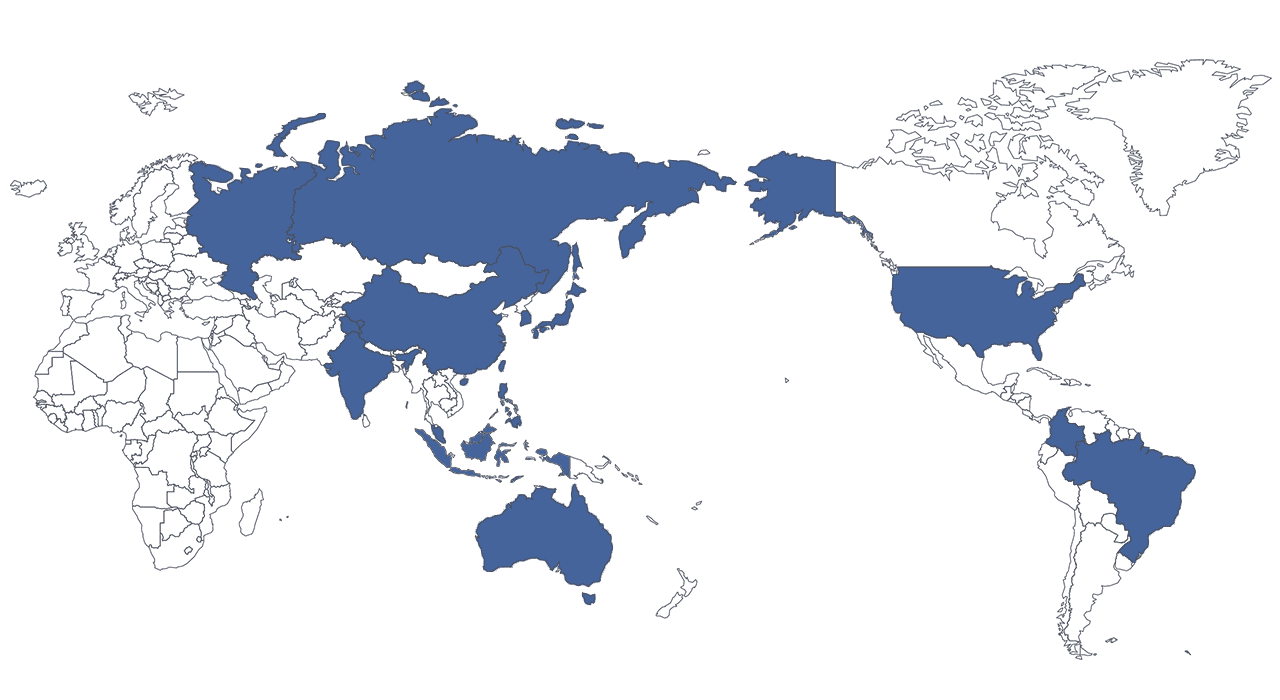 U.S., India, Indonesia, Australia, South Korea, Colombia, Taiwan, China, Bahrain, Philippines, Brazil, Malaysia, Russia
Domestic deliveries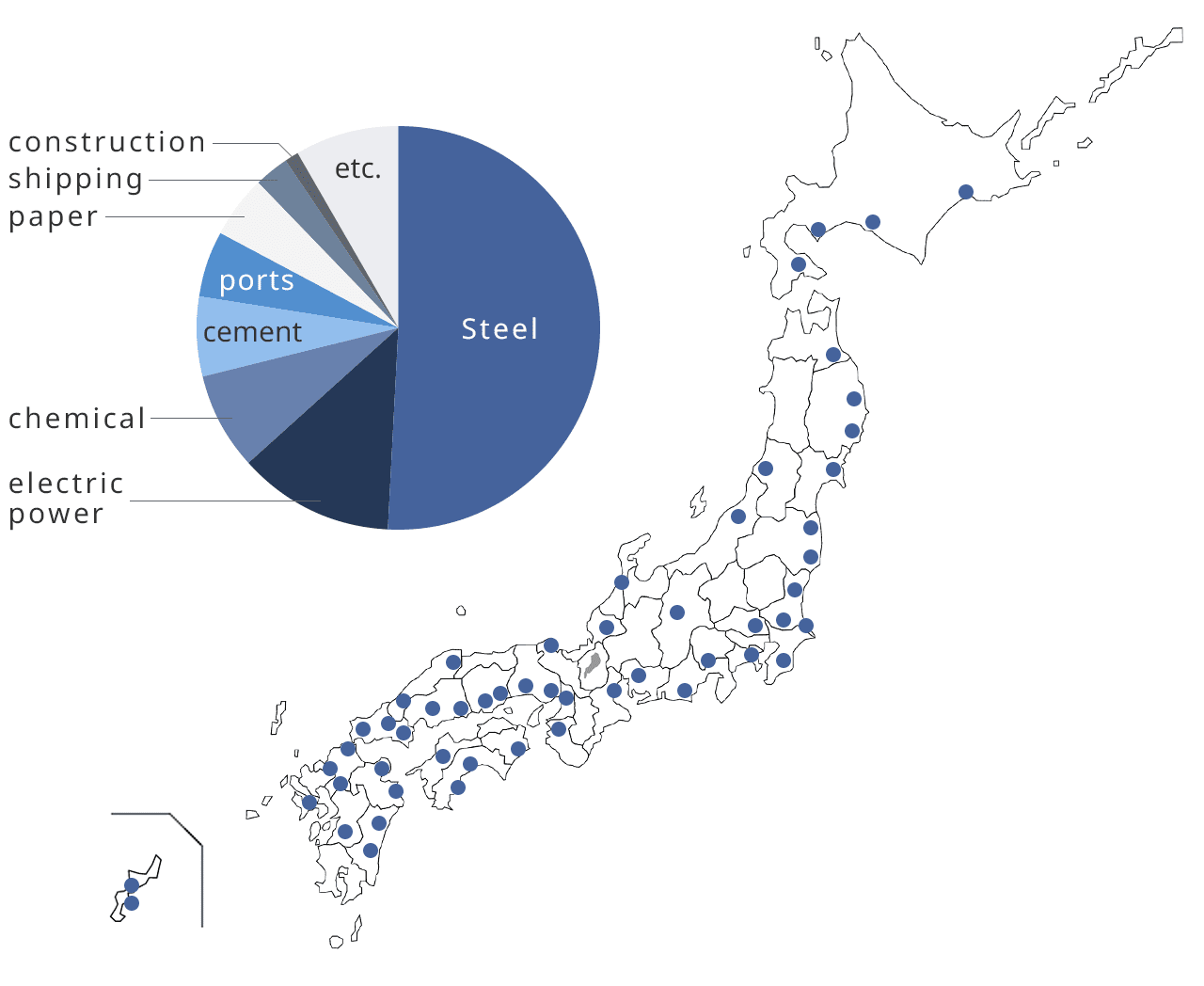 Steel, electric power, chemical, cement, ports, paper, shipping, construction, etc.
Deliveries by machine type
| Products | Deliveries | Maximum capacity |
| --- | --- | --- |
| Stacker | 270 units | 6,500t/h |
| Reclaimer | 256 units | 4,000t/h |
| Stacker-reclaimer | 90 units | 10,000/11,200t/h |
| MDM-TR type silo storage system | 16 cases | 100,000t/unit |
| MDM-FR type silo storage system | 10 cases | 7,000t/unit |
| MDM-RR type silo storage system | 3 cases | 1,500㎥/unit |
| Slewing screw type silo storage system | 14 cases | 13,000㎥/unit |
| SR type dome storage system | 1 case | 150,000t/unit |
| Storage system using hopper-feeder-type gable roof building | 3 cases | 150,000t/unit |
| Vertical Belt Conveyor | 95 units | 2,000t/h |
| Pipe Belt Conveyor | 75 units | 1,800t/h |
| Self-Loading and Unloading System | 25 sets | 4,000t/h |
| Ship Loader | 55 units | 6,000t/h |
| Continuous Ship Unloader of Bucket Elevator Type | 7 units | 2,800t/h |