Indoor Storage System
MDM-TR type silo storage system
Storage system for large silos. This system is widely adopted in thermal power plants and boasts the top share in Japan.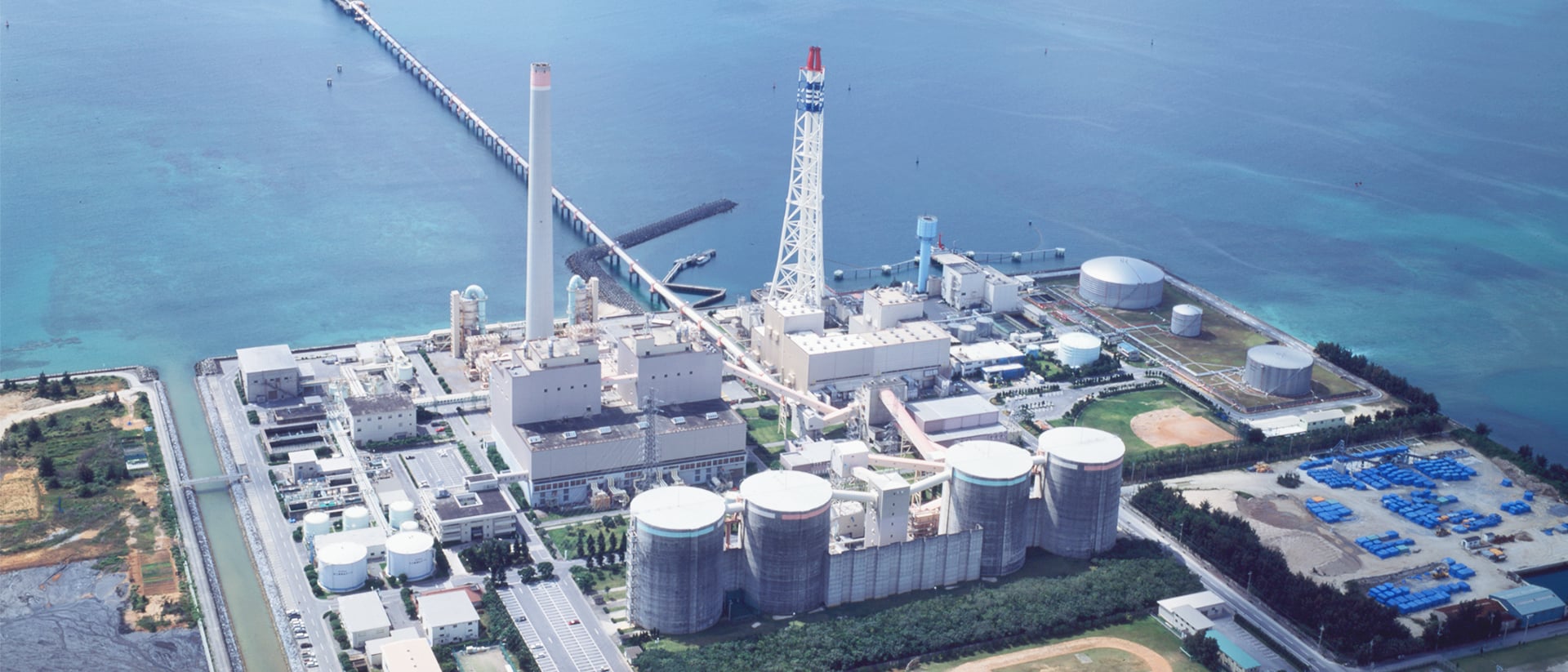 Overview
This storage system is used to store coal, limestone, and other materials in large-capacity silos. The MDM-TR type discharge equipment rotates 4 to 6 blades as it travels to cut out the materials and discharge them to the lower conveyor.
Applications
Large-volume storage of coal, etc.
Materials handled
Coal, limestone, PKS, etc.
Deliveries
16 cases (domestic and overseas power plants, etc.)
Capacity
Silo capacity: 30,000 to 100,000t
Discharge capacity: 28 to 2,000t/h
Features
Feature 01
Accommodates large-volume storage
Each silo can store up to 100,000 t. This silo storage system is superior to an outdoor storage system in terms of stowage efficiency, resulting in space-saving and large storage capacity.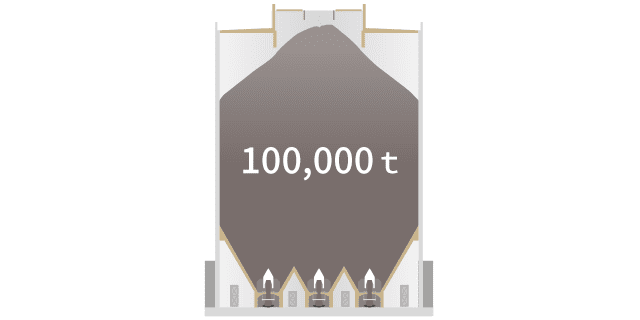 Feature 02
Easy mixing of different types of fuels
Since the MDM-TR type discharge equipment discharges materials across multiple silos, it is possible to mix the materials handled in each silo on the downstream conveyor without the need for additional equipment such as coal mixing bottles.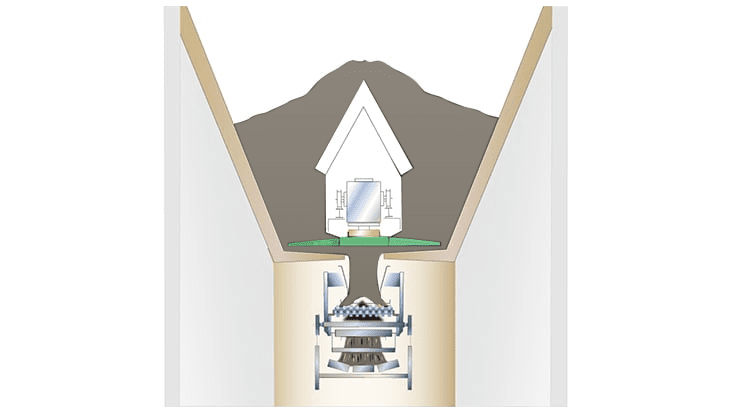 Feature 03
No. 1 share in silos for thermal power plants
Our MDM-TR system is used by many electric power companies in Japan as an indoor storage system for large coal-fired thermal power plants.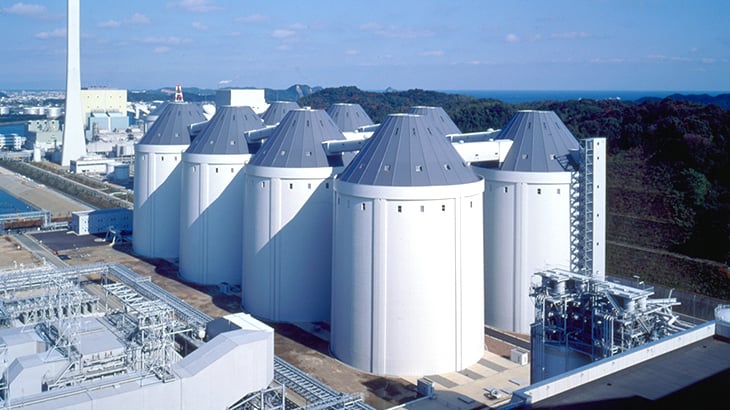 First-in, first-out operation avoids congestion and is less prone to spontaneous combustion

Eco structure that offers excellent airtightness and prevents scattering of dust

Construction of automatic operation system contributing to labor saving

Proposing the optimum silo system based on materials handled and storage capacity
Mechanism
System overview of discharge equipment
Main body of discharge equipment
If you have any inquiries about our products, please feel free to contact us.
Request a Product Catalog