Belt Conveyor System
Vertical Belt Conveyor
It is a conveyor that can continuously transport the materials handled to the required height in a vertical or steep inclination by compressing the materials between two belts like a sandwich.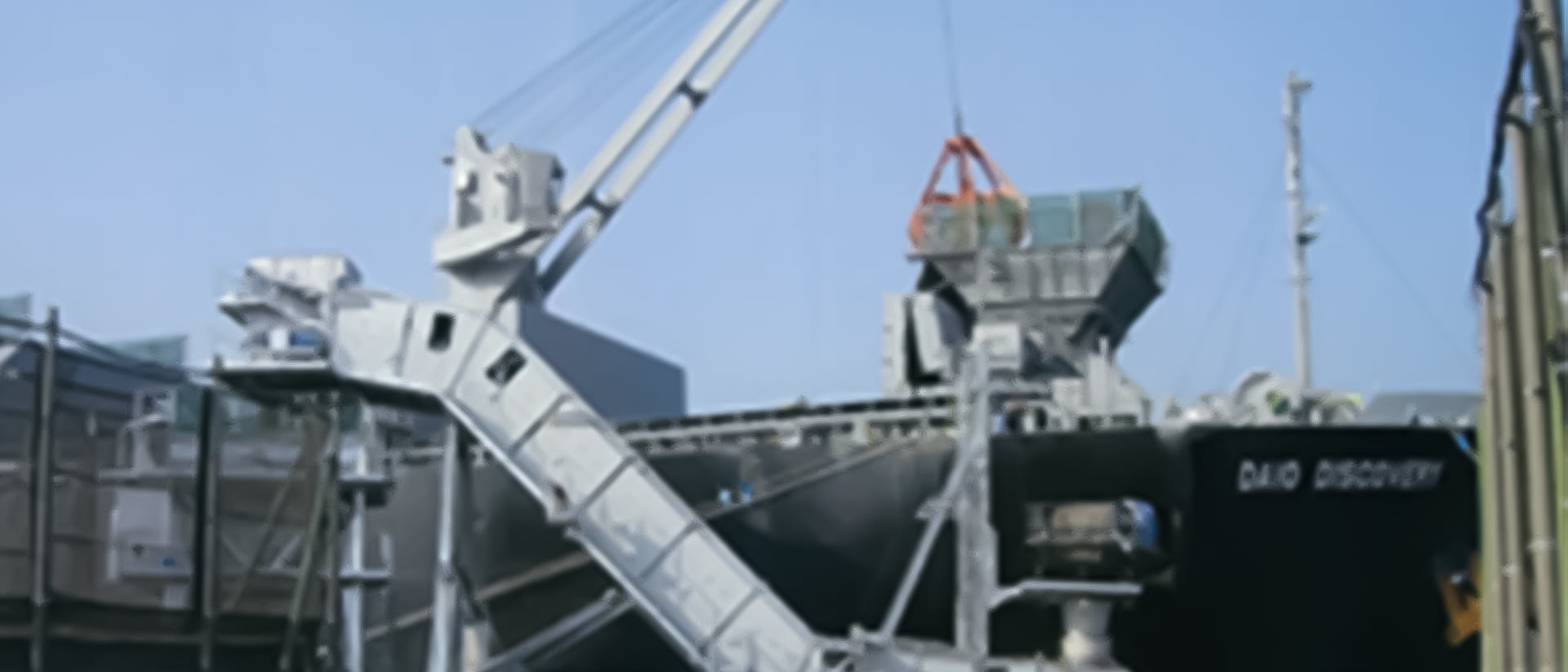 Overview
Vertical Belt Conveyor
The vertical belt conveyor is capable of conveying the materials handled vertically or in a steep inclination by compressing the materials between two belts like a sandwich. It helps make effective use of the site and saves space. In addition, maintenance is simple.
Applications
Conveying materials at sites with limited space
Materials handled
Wood pellets, chips, coal, limestone, iron ore, petroleum coke, RDF, sediment, granules, gypsum, cut tires
Number of units delivered
95 units
Capacity
Maximum capacity: 2,000t/h
Maximum lifting height: 57.4m
Features
Feature 01
Effective use of site and space-saving
Enables effective use of the land because materials can be conveyed vertically.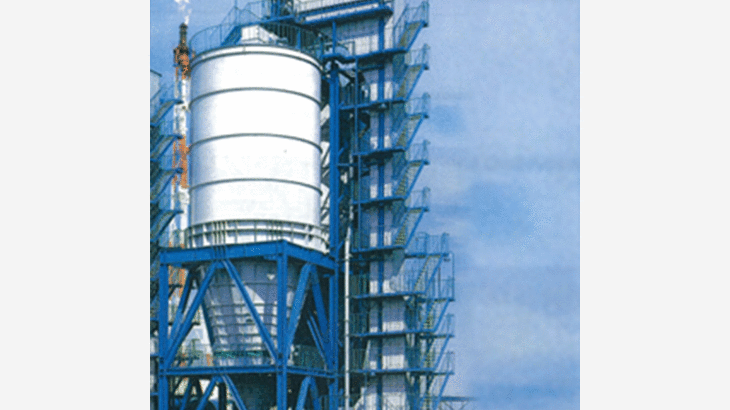 Feature 02
High reliability and simplified maintenance
There is little adhesion and limited trouble caused by reduced carrying capacity or chain cutting. In addition, the limited amount of waste means cleaning needs to be done less frequently.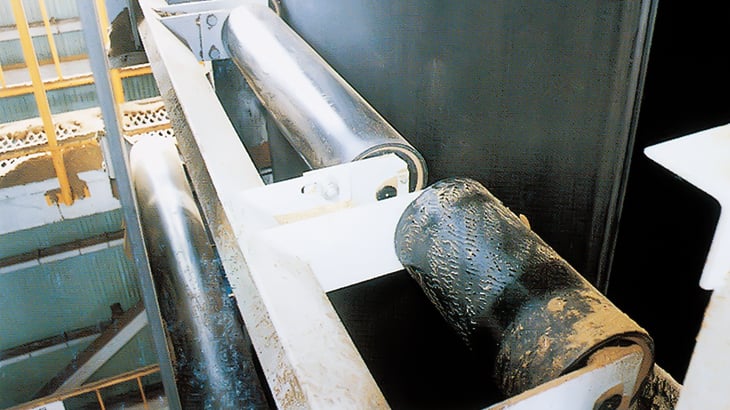 Feature 03
Easy cleaning with normal belt
With special belts such as those with sand walls, belts with crosspieces, and belts with fins, which are used in conventional vertical conveyors, it is difficult to clean off any attached objects and they have drawbacks such as a short life and high belt prices. On the other hand, this conveyor uses regular non-special belts, making cleaning easier.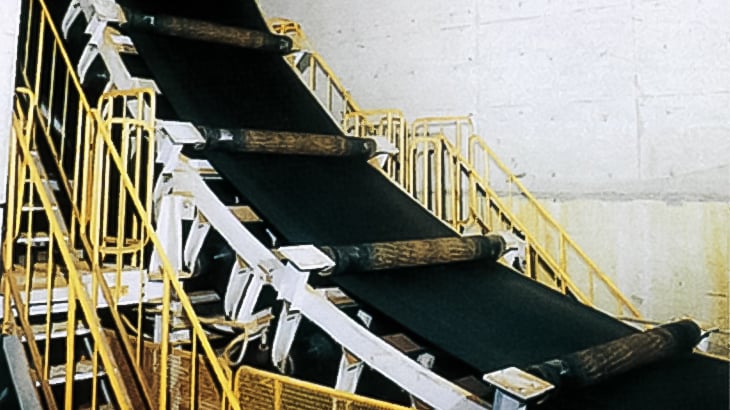 Enables low noise and low vibration

Prevents dust scattering and spillage
Mechanism
Overview of Vertical Belt Conveyor
If you have any inquiries about our products, please feel free to contact us.
Request a Product Catalog