Indoor Storage System
MDM-RR type silo storage system
This system was developed exclusively for storing gypsum and has high functionality and maintainability.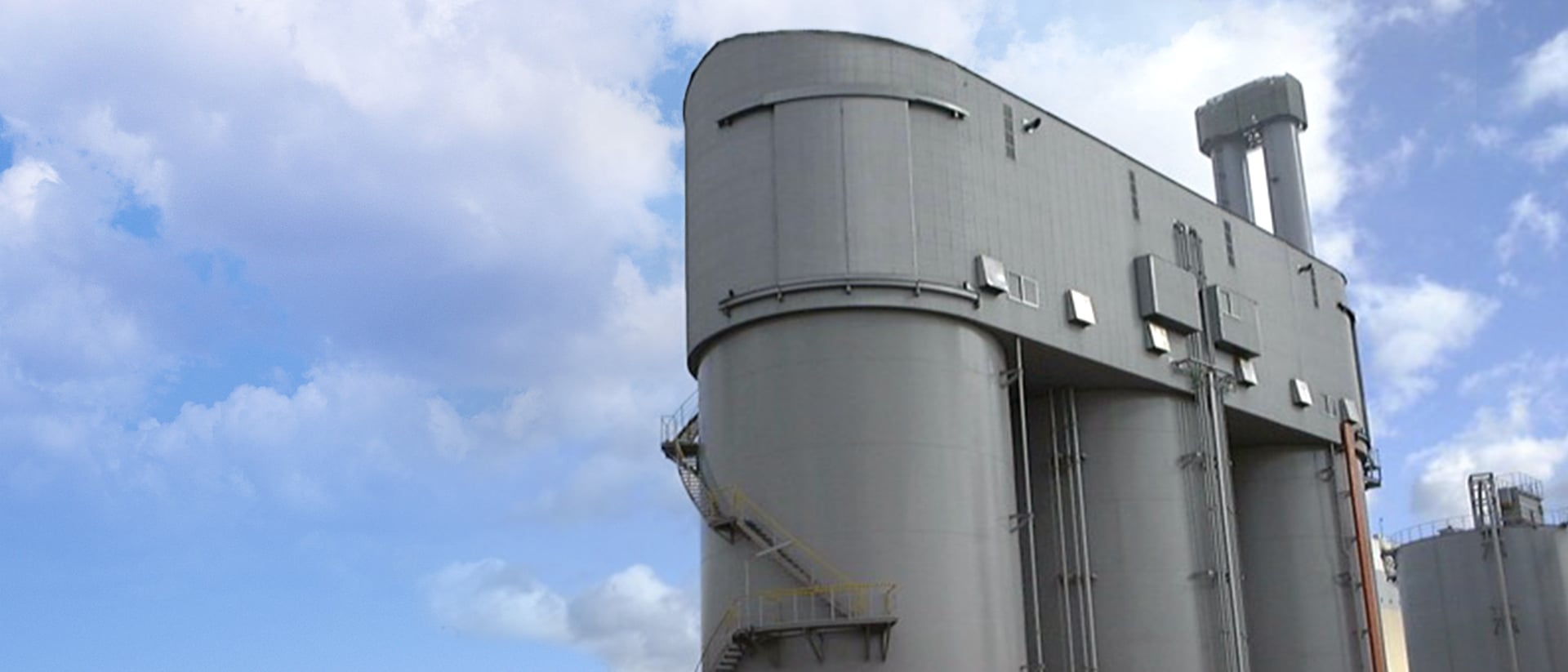 Overview
The rotating center of the blades is located at a position eccentric from the center of the silo, and the blades are rotated while revolving to cut out the materials handled and discharge them to the lower conveyor. The silo body can be made in straight-drum form, which avoids bridging.
Applications
Storage of gypsum
Materials handled
Gypsum
Deliveries
3 cases (domestic power plants)
Capacity
Silo capacity: 1,000 to 1,500m³ (1,000 to 1,500t)
Discharge capacity: 40 to 500m³/h (40 to 500t/h)
Features
Feature 01
Preventing materials handled from sticking
Since old gypsum does not remain even if the silo is not completely emptied, it can effectively prevent materials from sticking. The MDM-RR type discharge equipment safely and stably discharges self-hardening gypsum by revolving its main body and rotating the attached blades.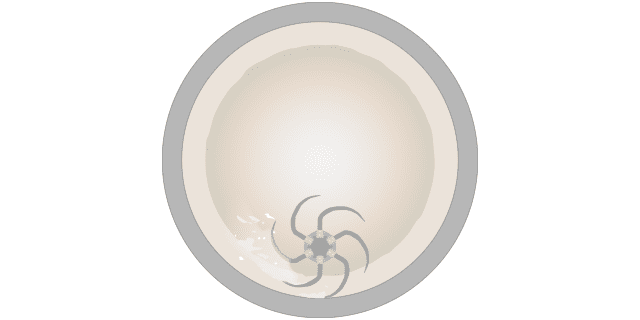 Feature 02
High functionality developed exclusively for gypsum
The storage system is combined with a circulating conveyor to prevent sticking of gypsum and heat generation caused by long-term retention.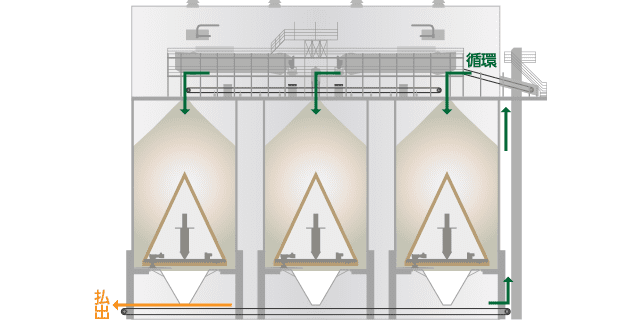 Feature 03
Highly user-friendly maintenance
Even with gypsum remaining in the silo, all equipment can be accessed directly from the outside through a dedicated, completely isolated support passage.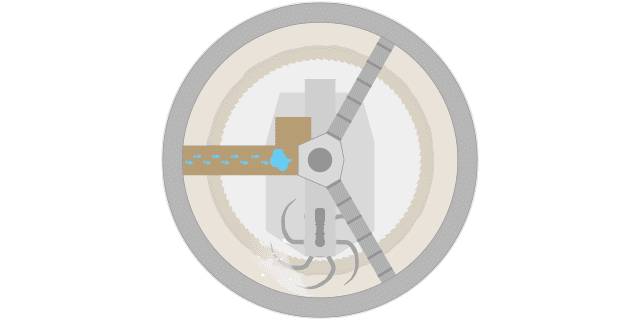 First-in, first-out operation avoids congestion and is less prone to spontaneous combustion

Eco structure that offers excellent airtightness and prevents scattering of dust

Construction of automatic operation system contributing to labor saving

Proposing the optimum silo system based on materials handled and storage capacity
Mechanism
System overview of discharge equipment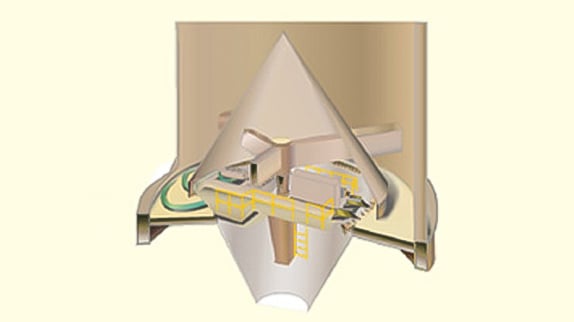 Main body of discharge equipment
If you have any inquiries about our products, please feel free to contact us.
Request a Product Catalog