Loading and Unloading Machinery at Port
Continuous Ship Unloader of Bucket Elevator Type
The serially arranged buckets are inserted into the ship to scoop up and unload materials.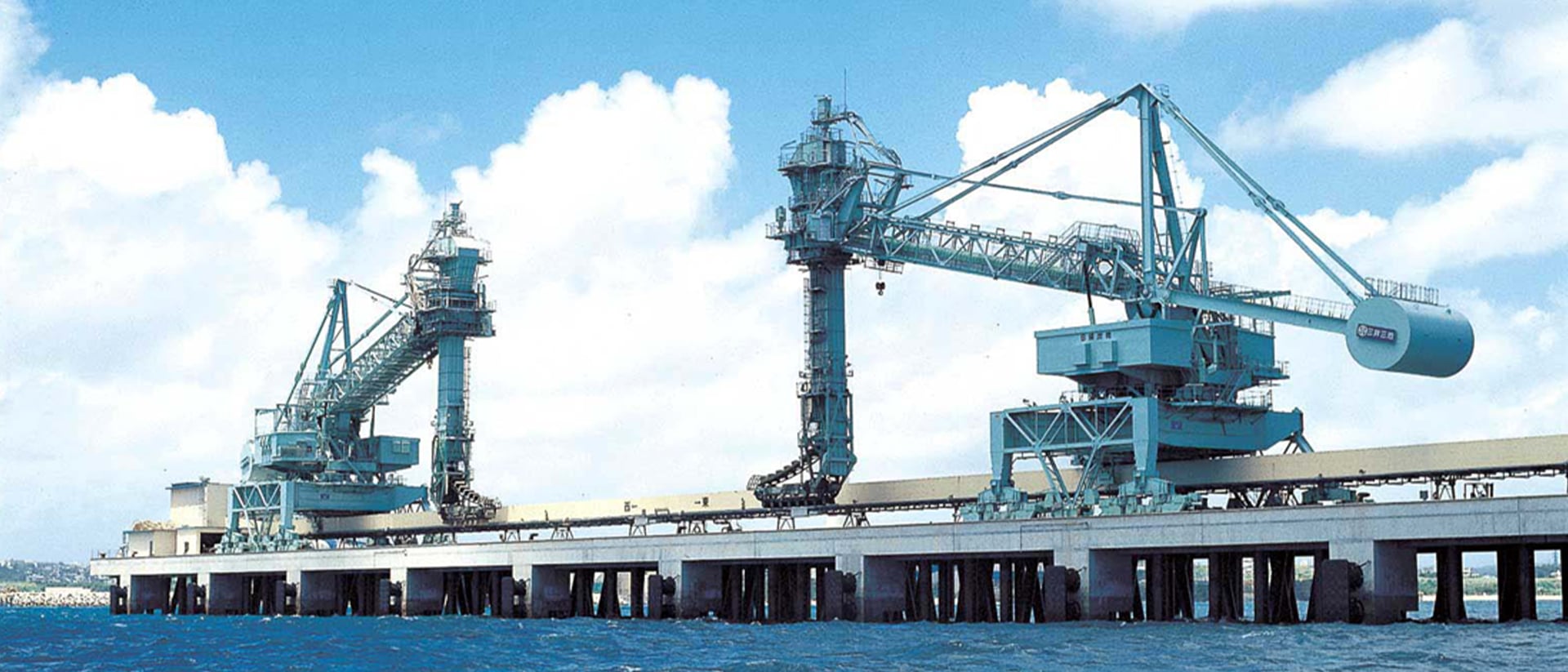 Overview
This equipment can unload materials by inserting serially arranged buckets into the ship and scooping up the materials. This type of unloader has excellent transport efficiency and stability. Its high cargo handling efficiency contributes to improving ship turnaround time and reducing shipping charges.
| | | | |
| --- | --- | --- | --- |
| Applications | Unloading of coal | Materials handled | Coal, etc. |
| Number of units delivered | 7 units | Capacity | Maximum capacity: 2,800t/h |
Features
Feature 01
High cargo handling efficiency with bucket elevator mechanism
Compared to the grab bucket-type equipment's cargo handling efficiency (0.45–0.6), the cargo handling efficiency of the bucket elevator-type unloader is as high as 0.7–0.75.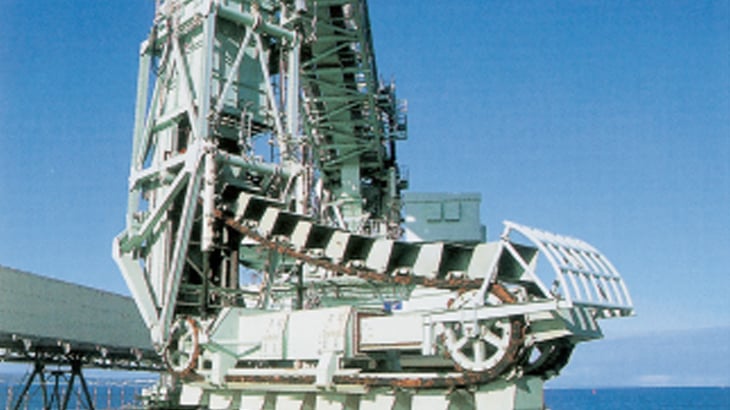 Feature 02
Bull hoist winch makes carrying in and out easy
By installing a bull hoist winch near the tip of the boom conveyor, rather than under the scooping section, the height of the machine can be lowered, and this helps the machine to keep a lower center of gravity.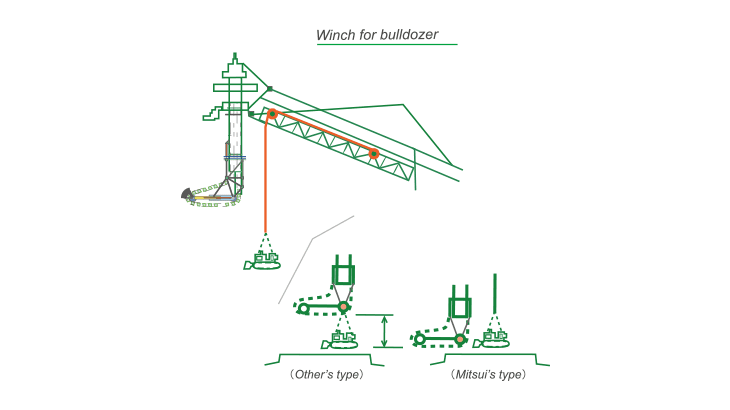 Feature 03
Adoption of a catenary mechanism
By fixing the collector cylinder for expansion/contraction and contracting the take-up cylinder, it is possible to scoop away the cargo while placing only a lightweight bucket at the bottom of the ship to unload without damaging the bottom of the ship and the unloader.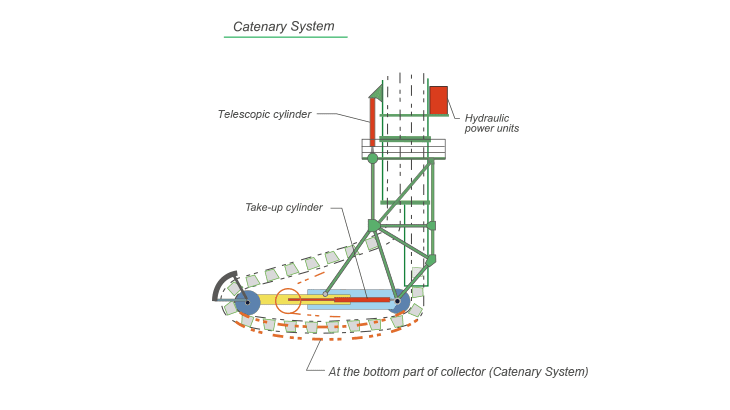 Mechanism
Overview of Continuous Ship Unloader of Bucket Elevator Type
If you have any inquiries about our products, please feel free to contact us.
Request a Product Catalog