Belt Conveyor System
Pipe Belt Conveyor
Conveyor for transporting loose objects by rolling the conveyor belt into a cylindrical shape to prevent waste and dust from falling and scattering.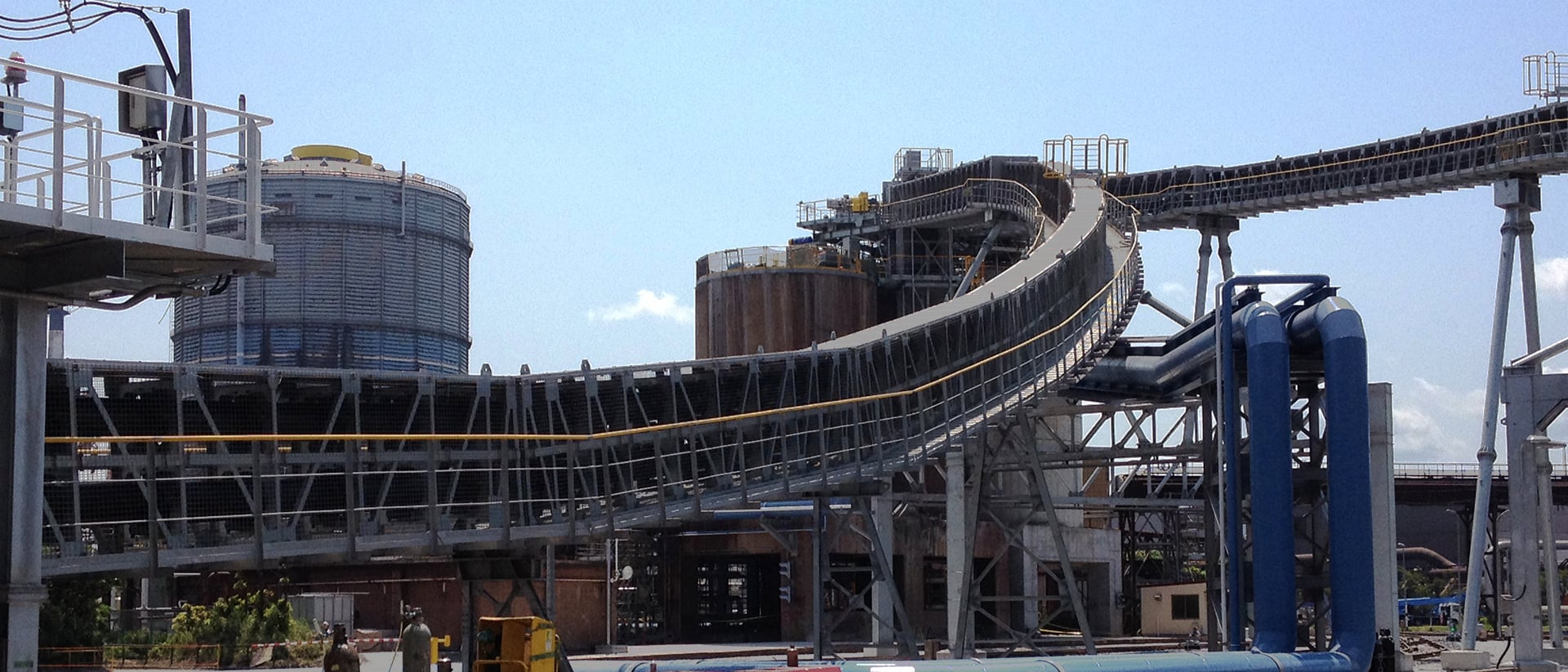 Overview
The pipe belt conveyor is configured into a cylindrical structure to prevent waste materials and dust from falling and scattering. In addition, since the conveyor can be bent and arranged three-dimensionally, the system layout can be freely configured to adapt to the site.
Applications
Conveying materials that are assumed to cause waste or dust to fall and scatter or handling items by bending them three-dimensionally
Materials handled
Coal, petroleum coke, limestone, wood chips, granules, RPF
Number of units delivered
75 units
Capacity
Maximum capacity: 1,800t/h
Maximum length: 1,603m
Features
Feature 01
Long roller life, belt damage prevention
Because the rollers are placed alternately with respect to the roller panel, rollers with a larger diameter can be used instead of normal rollers, making the life of the rollers longer. In addition, this arrangement prevents the ear part of the belt from being caught.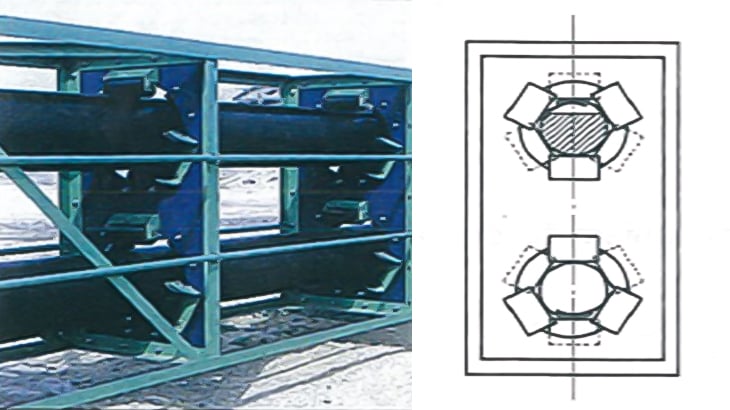 Feature 02
Dust prevention (return pipe mechanism)
The use of pipes on the return side lessens the amount of dust falling and reduces cleaning work.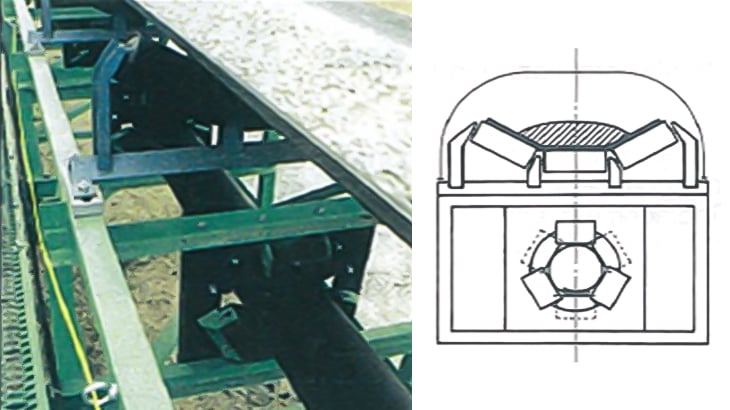 Feature 03
Flexible layout
Flexible layout with three-dimensional curves allows greater freedom in placement even at a site with limitations.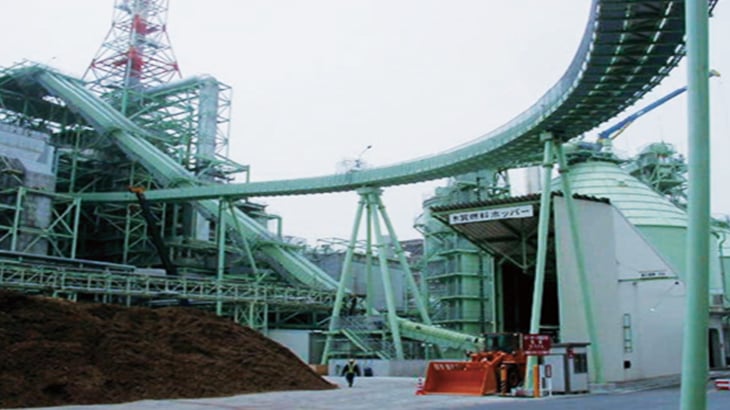 Conversion from flat belt conveyor to pipe belt conveyor is possible

Uses highly compatible JIS standard parts
Mechanism
Overview of Pipe Belt Conveyor
If you have any inquiries about our products, please feel free to contact us.
Request a Product Catalog